By Emily Pierson, M.Ed., Licensed Clinical Professional Counselor
The 'most wonderful time of the year' can be hard to manage if you are lonely.
The holidays are a time to be with people you love and care for. Families spend more time together. Friends get together for parties. Couples post adorable, yet cringe-worthy, pictures from these events on every social media platform. Watching couples enjoy themselves can be difficult. You may be feeling as though you'll never find the right person. You may feel lonely and wish you could spend this time with loved ones. And let's be honest, the idea of relatives asking when you'll meet someone and settle down just sounds awful. But how do you manage being single or lonely during the this time of year?
Why Might We Feel Lonelier During the Holidays?

Not everyone will struggle with this. Some folks may enjoy being single and mingling at holiday gatherings. Others may appreciate the free time without worrying about another person's schedule. However, being single can also bring about a big feeling: loneliness. Here are some reasons you may feel lonelier during the holidays (2,3):
Distance: If you are physically further away from loved ones, it makes sense that you would feel lonelier. It may be difficult to think about everyone being together without you as well.
• Societal expectations: Our society has expectations for relationships this time of year. When we're "supposed" to be with romantic partners or family members, it can be disappointing to be alone.
Being Single: Being single can be difficult all year long. Most folks want someone to share their life with. However, it can be particularly difficult to show up to a family dinner or holiday party alone. Older family members may ask why you're single or when you will settle down. It may also be difficult to watch couples enjoying the holidays together. Not having anyone to kiss under the mistletoe or attend parties with can be disheartening.
Media: Ever year, sappy holiday movies, social media and commercials spotlight romance and the need to "be with someone special". Having romance constantly thrown in your face can lead to feelings of loneliness, unworthiness and frustration.
Recent loss: Unsurprisingly, dealing with the loss of someone you care about can be especially difficult during the holidays. Whether it's the death of a loved one or a break up, the hole left in your life can be very noticeable this time of year. Loneliness can be persistent if you are missing someone dear to you.
Missing Events: Whether you're busy at work, traveling or attending family obligations, it can be hard to miss events. When you see your friends and loved ones on social media enjoying themselves, not going to social events may be tough. Feelings of loneliness may arise from seeing others be social and have fun.
Negative Effects of Loneliness
Loneliness is a feeling produced by the stress hormone, cortisol (1). When we are exposed to this hormone for a prolonged period, feelings of anxiety or depression may occur. As the spiral continues, a wealth of other symptoms may arise including (1):
Trouble sleeping
Diet, weight, and appetite changes
Withdrawal and isolation from others
A lack of interest in things you used to enjoy
Anxiety from being alone
Difficulty focusing
Lower self-esteem
Feeling lonely contributes to depression symptoms, anxiety or low self-esteem. And when you are alone, it may be difficult to watch others be together. You may worry about attending family get-togethers and being single. You may feel pressured to "meet someone". If you are alone or single for a long period of time, you may begin to doubt your self-worth. These feelings of worry or sadness are real and valid. But is there anything to be done about them?
Ways to Combat Loneliness
Let's be honest, being lonely sucks. When everyone else appears happy, it can be hard to find motivation to be around them. There are a few things you could do to help combat these feelings. Here are some ideas (2, 3, 4):
Give yourself grace: When you're lonely, it can be difficult to be kind to yourself. Your self-esteem may be low which can lead to self-blame. Try to be kind to yourself. If you haven't found your person yet, it does not mean there is something wrong with you. Being physically alone does not mean no one loves you either. Focus on your self-talk and try to limit or re-frame negative thoughts.
Be realistic: Even though there may be a societal expectation that you spend time with loved ones, that may not be realistic. Some family situations are not healthy. Maybe it's financially or physically not possible. You may have not found the right partner yet. Be fair to yourself in these situations.
Don't force a relationship: No matter what the Hallmark holiday movies may depict, it's probably not a great idea to fake a relationship. Staying with someone or starting a new relationship simply to "have someone for the holidays" is unfair to them and to you. If the relationship isn't healthy, it's ok to leave it. It's also ok to wait for the right person. Faking a relationship to keep family members from asking is probably not a good idea either.
Count your blessings: It's hard to be thankful for things when feelings of loneliness start creeping in. However, do your best to focus on what you do have in life, instead of what you don't. Make a list or journal about what you are thankful for. Thinking or writing about things for which we are grateful activates the release of oxytocin which improves mood. The more you focus on the positive things in life, the less overwhelming the negative will seem.
Reconnect with healthy relationships: Just like counting your blessings can be important, reconnect with healthy people in your life. Call family members that are important to you. Spend time with friends that you haven't seen in a while. Focus on in-person relationships, instead of communicating via text or social media.
Focus on your health: If loneliness begins to spiral into anxiety or depression, it is important to continue taking care of yourself. Remember to keep drinking water and eating healthy foods. Exercise and take care of your body. Do your best to maintain healthy sleep habits. Get fresh air. Leave your home and interact with other real-life humans, instead of virtual ones. Keeping yourself healthy will naturally improve your mood despite other hard feelings.
Do things you enjoy: Loneliness can leave you unmotivated to do anything. If feelings of depression or sadness begin to creep in, do things that bring you joy. Maybe you enjoy eating a good meal, listening to music, or doing yoga. Try to do things you enjoy, even if you don't feel like it. When we push ourselves to do enjoyable activities, the mood enhancing benefits come during and after the activity, not before.
Leave the house: When you are lonely, it can be very difficult to find motivation to leave your home. However, the most natural way to combat loneliness is to be interact with others. Go to the gym. Take an exercise class. Visit your favorite coffee shop or restaurant. Go see a movie or a play. Take your dog to the dog park. Even though you may be doing these things alone, interacting with others in the process will help.
Seek professional help: If you feel as though you've tried everything and are still feeling miserable or if symptoms get worse, consider seeking therapy. Trained professionals are here to help. They can provide assistance and tools to help combat these feelings. Therapists can also provide perspective to your situation and explore why you might be feeling this way. It's ok to reach out if you need to. Therapists are more accessible than ever with telehealth platforms and are ready to help.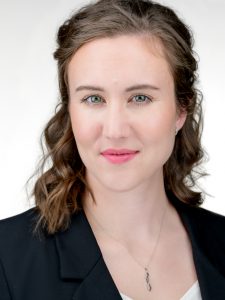 The holidays can be a very difficult time of year for some folks. Missing loved ones, being single, and loneliness can put a damper on festivities. These feelings are valid, and real. However, there are things you can do to help yourself feel better. Reach out to healthy people in your life. Do things you enjoy. Keep up your holiday traditions. And remember that it is ok to ask for help.
——————————————————————————————————————————————————————–
Emily Pierson, Mental Health Therapist and Intake Coordinator at Wellness Matters LLC
By Emily Pierson, M.Ed., Licensed Clinical Professional Counselor
Emily offers a holistic approach to mental health and wellness. In addition to prioritizing mental well-being, she uses a strengths-based perspective to improve relationships and physical health. She is passionate about helping teens and adults set and meet realistic, achievable goals, while also meeting them where they are in their journey.
Emily was born and raised in Alaska, where she received her Master's degree in counseling from the University of Alaska Fairbanks. After moving to the "Lower 48", she has been working as a therapist for the past four years.
Emily has immediate telehealth appointment openings available through Wellness Matters LLC. Read more about Emily and other staff in the "About Us" tab.
References/Resources
1. What to Know About Loneliness During the Holidays. Retrieved from: https://www.webmd.com/mental-health/what-to-know-about-loneliness-during-the-holidays. Accessed December 14, 2021.
2. Single and Alone for the Holidays? 6 Strategies for Surviving and Even Thriving the Holidays Alone. net. Retrieved from: https://www.mentalhelp.net/blogs/single-and-alone-for-the-holidays-6-strategies-for-surviving-and-even-thriving-the-holidays-alone/. Accessed December 17, 2021.
3. Dealing With Loneliness During the Holiday Season. Retrieved from: https://www.verywellmind.com/loneliness-and-the-holidays-3144645. Accessed December 17, 2021.
4. Feeling Lonely? Discover 18 Ways to Overcome Loneliness. Psychology Today. Retrieved from: https://www.psychologytoday.com/us/blog/click-here-happiness/201902/feeling-lonely-discover-18-ways-overcome-loneliness. Accessed December 18, 2021.